As anyone in a dispatch environment could tell you, a cheap office chair helps nobody. At first glance, you may think a low-cost seating option saves your business money. In reality, however, these chairs only end up creating new problems in the long haul. Whether you're the purchasing manager at your company, an HR manager, or someone otherwise tasked with choosing office chairs, when it comes to dispatching, quality seating matters.

To demonstrate this reality even further, here are some of the problems you can expect from a cheap desk chair:
Not built to last. Cheap chairs cost less for a reason. They're usually built with poor equipment that can't hold up to ongoing use. As such, you'll need to repair or replace them often. They'll frequently break down or require maintenance. In other words, what seems like upfront savings is a commitment to continually spend money. You'll regularly be replacing casters, cylinders, armrests, or other components to keep your chairs usable. Otherwise, you'll be replacing the chairs altogether.
Shorter warranties. Because they aren't built to last, cheap office chairs typically have shorter warranties with more restrictions than what you'd find with a well-built, comfortable office chair. Their manufacturers know the chairs can't last through the long haul, and their warranties show it.
Less adjustability. In most dispatch settings, multiple workers use the same chairs throughout the day. As such, you need chairs that can adjust to various heights and weights. Cheap chairs tend not to offer maximum adjustability, which poses a challenge for accommodating workers.
Few options for big/tall workers. If you have any individuals in your facility who are outside typical height and weight standards, they won't fit properly into the average cheap office chair. To accommodate them, you'll need big and tall chairs with stronger components that support the extra weight. Cheap chairs typically have limited, if any, options for these workers.
Foreign construction. If your business is a government institution or entity looking for USA-made office components, a cheap desk chair is not the way to go. Most of these options are poorly constructed outside the country. This is another reason why opting for quality-made, high-rated 24/7 chairs is a better choice.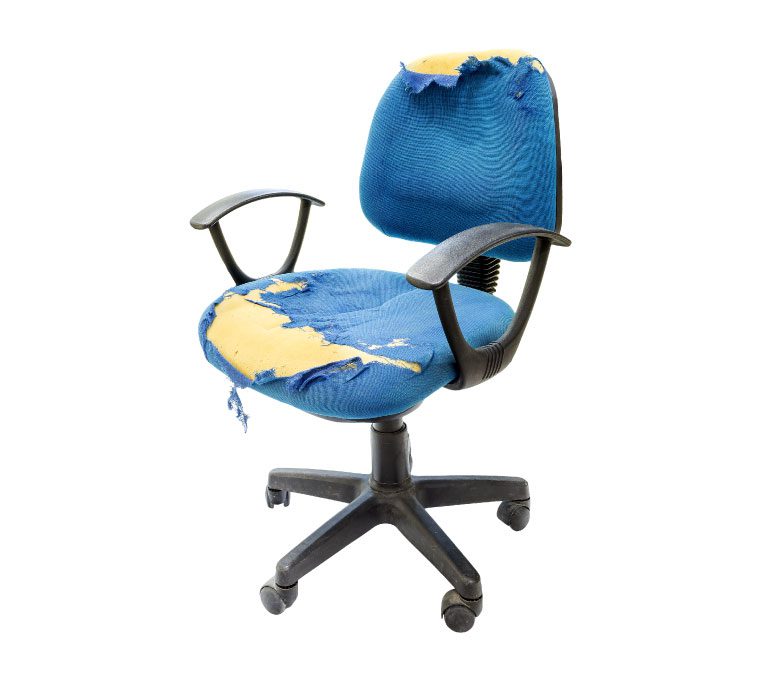 If you're looking for a heavy-duty 24/7 chair that can go the distance with your dispatch crew, two great options are the 3156 Bariatric Chair and the 3142r1 High Back Chair. Each one comes with the best warranty in the business, covering wear and tear for people up to 550 pounds for six years. These chairs also offer adjustable lumbar support, height, and armrests. Today, Concept Seating's intensive-use chairs are in place at locations around the country — including in federal agencies such as the White House Situation Room, Army, Navy, Air Force, Homeland Security, and National Parks Service.
To learn more about Concept Seating chairs, contact us today!