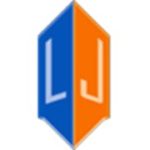 LJ Design & Manufacturing
Concept Seating and LJ Design & Manufacturing are divisions of Laacke & Joys. This position is in support of LJ Design & Manufacturing's custom sewn products for industrial and medical applications. We are a unique and great place to work. We have an inclusive and collaborative culture that places our employees at the heart of what we do. We provide our employees with competitive compensation packages that include salary with benefits.
Summary
As a Sewer, you'll piece and stitch material as indicated on the shop order print and in the sewing notes or job instructions. You will successfully meet all production and quality guidelines for piecing and topstitching while providing a high-quality and efficiently sewn part. All of your activities will be performed and completed with a high regard for the safety of others and yourself. You may also learn additional functions by cross-training in other departments as needed.
Responsibilities
Operates industrial sewing machines to sew all products in accordance with company performance and quality standards
Sews material according to product specifications
Inspection of own work in process
Effectively communicates any defects to supervisor
Follows and complies with all safety, work rules, and regulations
Assists in other departments as needed to ensure products are completed on time
Requirements
Previous experience operating an industrial or heavy-duty sewing machine
Ability to read and understand instructions written and communicated in English
Good manual dexterity
Able to sit for the majority of shift