Anyone who works in an office environment can tell you that comfortable seating is a necessity. Whether you're dispatching calls or greeting customers, you need proper support to stay on task from day to day. In a multi-shift workplace, ergonomic heavy-duty office chairs must offer the same ergonomics and comfort to all different body types. 
Whether you're shopping for a chair for yourself or your employees, you'll be glad to know that a heavy-duty desk chair can accommodate bigger and taller workers, provide extra support, and last well into the future.
Do extra ergonomic heavy-duty office chairs make sense for your work environment? If so, when you're shopping for heavy-duty ergonomic office chairs, what features are important? To help answer these questions, here's a look at key qualities that make for a durable, effective, quality heavy-duty chair:
High backrests. To accommodate a wider variety of users than a traditional desk chair, a good heavy-duty chair will have a high backrest. Likewise, its seat-height adjustment range will be higher to accommodate taller employees.
High weight limit. One of the best features of a heavy-duty chair is that it can support larger workers. Ideally, you want to find a chair that can at least accommodate individuals who are 250 pounds. However, there are also models designed for people in the 350-, 400- or 500-pound range. Concept Seating's line of Bariatric Chairs can even withstand up to 800 pounds.
Adjustability. Various levels of adjustability are crucial in any ergonomic seating option. Being able to properly fit a chair to a worker makes all the difference in seating comfort. Look for heavy-duty office chairs that have adjustable seat heights, seat depths, back heights, recline angles, tilt locks and tension control.
24/7 usability. Not all chairs are made for constant use. When you're shopping seating options for multi-shift environments, look specifically for 24/7 seating. Just because a chair is made with durability in mind doesn't mean it can handle longer usage. The best heavy-duty option will be made to keep functioning round the clock.
Aesthetic value. The way an ergonomic heavy-duty office chair looks may not be the most crucial factor to consider, but it's still an important part of the equation. If you're investing in better seating, you may as well invest in seating that fits the look of your office environment. Explore the possibilities for fabric and finish to see what works best for you.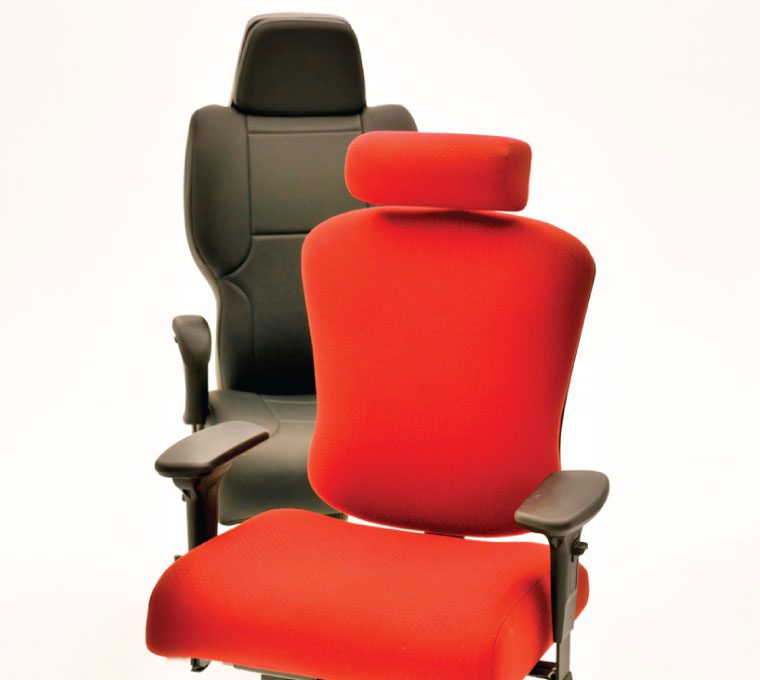 When it comes to office furniture, a little research goes a long way. As you or your team members reap the benefits of quality seating, you'll be glad you took the time to determine what qualities make an ergonomic heavy-duty office chair the best fit for your employees. Use the tips above to make a great choice.