For big and tall people, going to work every day can be more of a struggle than their co-workers may realize. Not only do they have to cope with routine workplace stress, they have to do so while using office furniture that may be inadequate for their body type. In recent years, employers and office managers have begun to recognize the need for office chairs that are built specifically for the needs of big and tall people. These bariatric operator chairs and other types of ergonomic seating can help big and tall people sit comfortably during the workday. What's more, these chairs may help prevent health issues, such as sciatica or impaired circulation, which can occur when larger people sit in chairs designed for an average-sized person.
Bariatric chair requirements must take into account a wide variety of body types. Typically, bariatric seating is constructed to support people who weigh at least 500 pounds comfortably. Some manufacturers build seating that can support up to 1,000 pounds, most frequently for use in a health care office environment.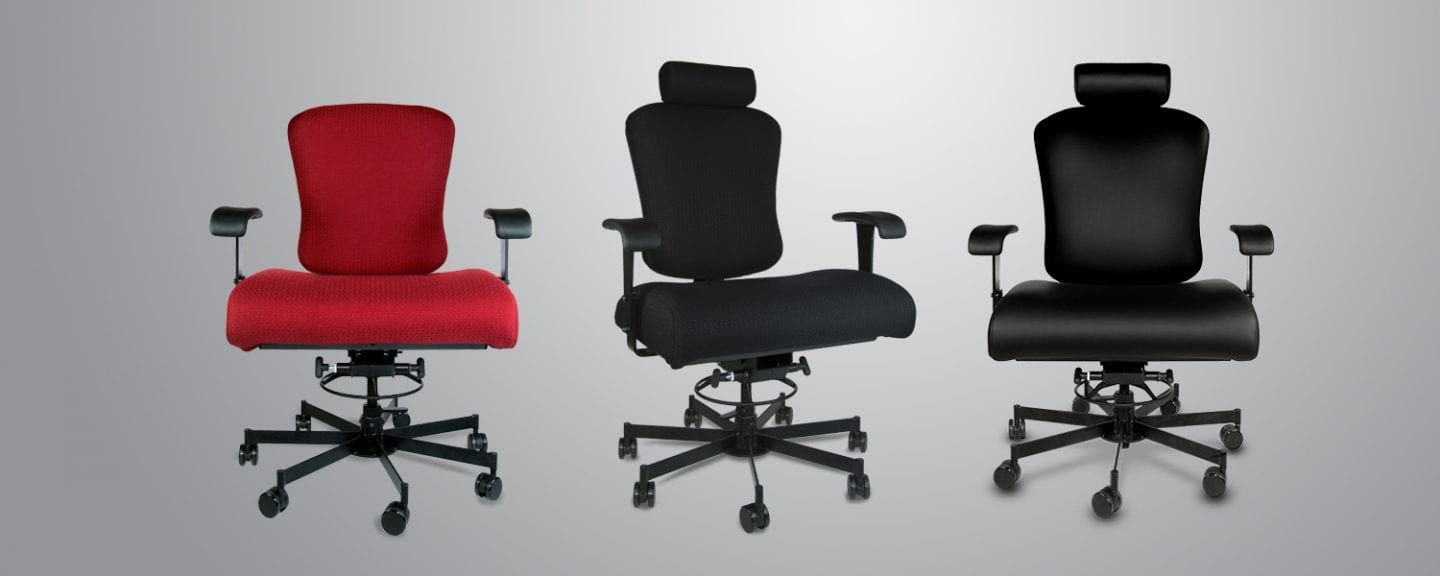 STURDIER SEATING WITH BARIATRIC OFFICE SEATING
Concept Seating's 3156 Bariatric Chair is a good example of bariatric office seating, combining numerous specially designed features to create an office chair that provides support and comfort for larger individuals. These features include:
Seven-leg base: Providing more stability and ease of movement compared to the standard five-leg base, the seven-leg base of the 3156 Bariatric Chair is the foundation of its support.
Adjustable support: The chair's specifically engineered tilt, seat depth and height adjustments allow the user to be comfortable — regardless of his or her body type.
Bariatric arm rests: The chair's heavy-duty arm rests can be adjusted for height and width, providing the proper support for anyone.
Articulating headrest: Concept Seating's bariatric office chair is available with an articulated headrest as an option. Its six positions mean it can be used as a headrest, a neck roll or placed out of the way, depending on the user's needs.
Addressing the needs of larger people in the workplace is becoming a more prominent concern for many employers, and bariatric office furniture is an increasingly popular solution. Concept Seating's bariatric office chair has been recognized as one of the best products in this growing segment. Take a closer look and learn how we can help meet your employees' diverse needs today.