Nothing impacts the daily rhythms of office work like long hours seated in a chair — that's why finding a seating option that's durable enough to withstand constant, rigorous use is so important. For any office environment that requires round-the-clock performance, 24-hour office chairs provide reliable, resilient support that helps workers stay focused on the job. Intensive-use office chairs are specifically designed for extended periods, so they hold up better and longer for employees.
What makes a 24-hour chair different from a standard office chair? What are the benefits that come from a 24/7 intensive-use chair? What do you need to know to make an informed decision with your desk seating?
To help answer these questions, here's a look at the similarities and differences between 24/7 and normal office chairs. If you're in the market for office chairs for your business, you'll be glad to know that this is what 24/7 office chairs offer:
MORE RIGOROUS GOVERNMENT TESTING STANDARDS.
The biggest factor that sets a 24/7 intensive-use chair apart is its rigorous testing. To be officially categorized as an intensive-use chair, the product must undergo a thorough evaluation, some of which include cyclic stepped loads. Essentially, chairs are put through repeated motions using increasing weight-loads until the part being tested fails. The number of times the motion is repeated before failure must surpass specific targets to earn the certification. There are tests evaluating backloads, back tilts, vertical loads on one or both arms, load tests on seats, load tests on bases, fatigue tests of swivel bearings, and more. Only chairs passing all of these tests are considered acceptable for intensive use environments.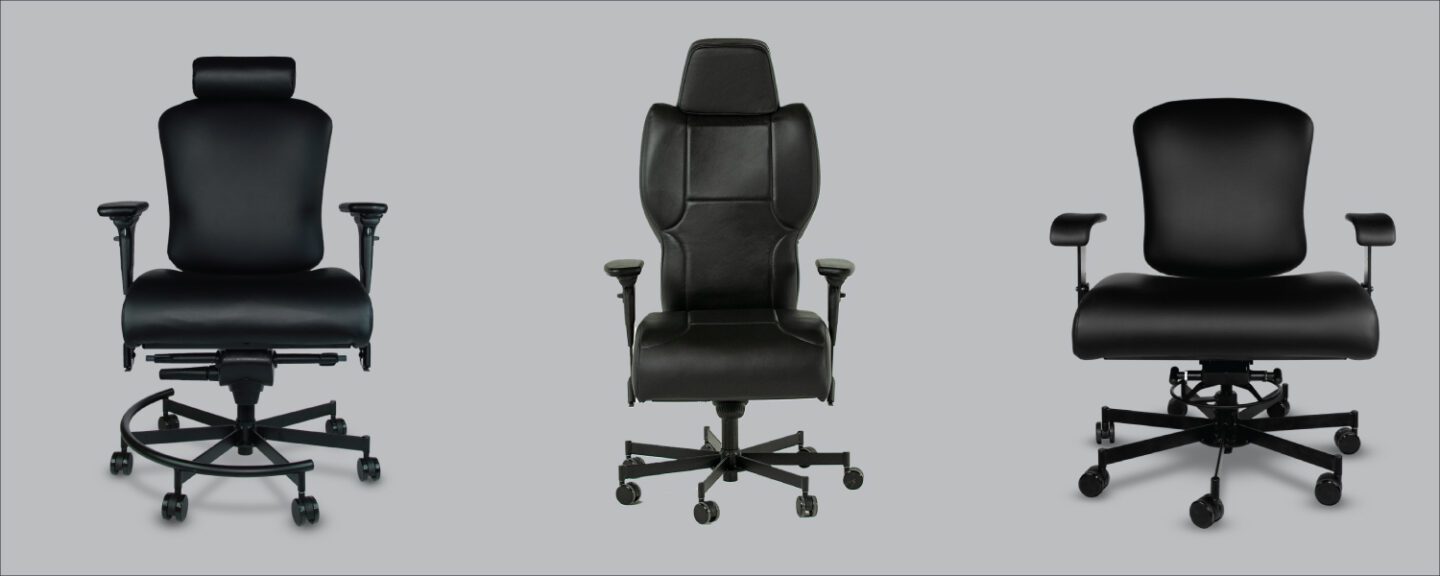 DESIGNED FOR EXTENDED SITTING.
One of the biggest selling points for a 24/7 chair is that it's ideal for workers who need to sit for long periods. Do you run a process control center or a high-stress government operation? Are your workers set up in cramped quarters? In workplaces that require long hours — from dispatch to casino management — having an intensive-use office chair is vital.
MORE DURABLE.
What's also great about 24-hour office chairs as compared to standard options is that they're made to last. You aren't replacing chairs every year due to wear and tear. Rather, you're investing in long-term seating options on which you can rely. These intensive-use office chairs hold up to long hours on the job, high weight capacities, and the ongoing abuse that comes from extended time in service. This makes them a good investment now and in the future.
The 24/7 office chair offers so many benefits that make it stand out from traditional models. That's why any worker who's looking for a durable, high-quality seating option will benefit from this choice. For managers and business owners interested in a more trustworthy seating possibility, the 24-hour chair only makes sense.

If you want to improve your office environment with better seating, Concept Seating can help. Our 24/7 chairs are rigorously tested — even beyond the highest standards in the market. We have the FNEW 83-269E (U.S.) and FIRA 055-2009 (U.K.) certifications to prove it. This proven durability, combined with our innovative Ergo Air Suspension System and ergonomic adjustability makes Concept Seating chairs the leading choice for intensive-use seating.

Get in touch today to learn more about our 24/7 chairs and how they can transform your workplace!