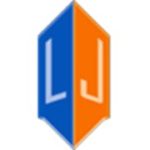 Laacke & Joys Company
Demonstrate and grow your skills with an Exciting, Diverse, and Growing company!
Job Description
As a manufacturer of custom sewn products for industrial and medical applications as well as heavy duty office chairs for 24/7 use, LJ Design & Manufacturing is a unique and great place to work. We have an inclusive and collaborative culture that places our employees at the heart of what we do. We provide our employees with competitive compensation packages that include salary with benefits. Our team is currently seeking a self-motivated Quality Assurance Technician who is eager to jump in, get involved, and make an impact.
Summary:
The Quality Assurance Technician will work with our Engineers and Production Manager to establish documentation and inspection criteria of our manufactured parts. The QA Tech will also assess non-conforming materials to determine the root cause to support production. Additional duties will include using the appropriate tools to inspect parts and measure compliance.
Responsibilities
Manage daily operations of the QR functions and duties

First article inspections, In-process inspections, and final inspections.

Audit and compile quality statistic reports.

Quarantine defective items from production and determine disposition.

Participate in detection, root cause analysis and effective corrective/preventive action.Work with teams and individuals to analyze and improve production processes.

Create and maintain QA control documentation.

Train affected teams on QA control documentation.

Maintain highest possible housekeeping standards.

Effectively implement or respond to change.

Read and interpret drawings/blueprints.

Knowledge of electronic and mechanical inspection equipment.
Requirements
Associate degree or BSQA, or 2+ years of quality experience in a manufacturing setting

Knowledge of ISO 9000 requirements and compliance.

Maintenance of non-conforming product system and data collection.

Quality Assurance and Quality Control.

Create and maintain QA control documentation.

Must have High attention to detail.

Excellent verbal and written communication skills

Excellent organizational skills.

Proficient in Microsoft Office 365