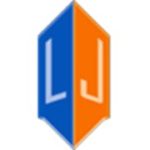 Laacke & Joys Company
Demonstrate and grow your skills with an Exciting, Diverse, and Growing company!
Job Description
As a manufacturer of custom sewn products for industrial and medical applications as well as heavy duty office chairs for 24/7 use, LJ Design & Manufacturing is a unique and great place to work. We have an inclusive and collaborative culture that places our employees at the heart of what we do. We provide our employees with competitive compensation packages that include salary with benefits. Our team is currently seeking a Project Manager for our custom sewn products division.
SUMMARY
We sell to major OEMs, domestic and international. If you have ever attended an MLB game, had an MRI or CT scan, had snow plowed or watched a NASA launch you may have encountered some of our work. If you are creative with a mechanical aptitude and enjoy designing with the customer, this is the position you have been looking for.
RESPONSIBILITIES
Quoting, sales, and management of large projects from initial design, including on site customer visits, thru production and delivery.

Turnkey order processing and project management providing customer service, quoting, order entry and follow up.

Follow up on open issues per customer sales leads or production needs.

Creative problem solving to meet customer needs.
REQUIREMENTS
BA in related field or an equivalent combination of education and experience.

OEM or B2B Sales Experience necessary

Minimum of 5+ years relevant experience

Ability to build productive, lasting business relationships with people at all levels

Must be able to work cross-functionally while having excellent time-management

Strong communication skills, bother verbal and written